Published on
NIPS Tutorial Synposis
Presentation
Authors
Presentation Link
Sam Witteveen and I started the TensorFlow and Deep Learning Singapore group on MeetUp in February 2017, and the eleventh MeetUp, aka TensorFlow and Deep Learning: NIPS review, was again hosted by Google Singapore.
The line-up of talks included :
My talk on 'Practice and Trends' (which was a condensed version of the first Tutorial session by Oriol Vinyals and Scott Reed);
Olzhas describing Capsule Networks using an extensive deck;
Chaitanya (a researcher from EPFL, now at SAP via NTU) presenting "Personalization in Goal-Oriented Dialog", a paper which he co-wrote and was featured in the NIPS Conversational Agents Workshop; and
Sam looking at the developments in the space of ML that creates other ML models (eg: AutoML).
I didn't present the paper that Sam and I had at the NIPS ViGiL workshop, since the code there was rather too PyTorch-y to show at Google offices...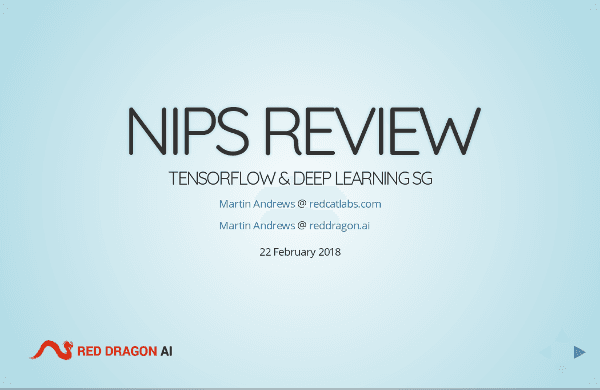 If there are any questions about the presentation please ask below, or contact me using the details given on the slides themselves.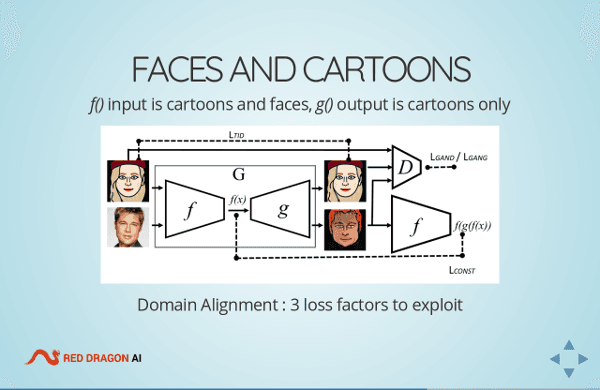 If you're looking for a more in-depth map of the original talk (timings of slides, and topics), there's a bunch of rough notes commented out below... (visible if you do a RightClick-View-Source)