Published on
New Stuff in TensorFlow and Machine Learning
Presentation
Authors
Presentation Link
Sam Witteveen and I headed over to Cebu in the Phillipines in October, to take part in the tenth anniversary Cebu GDG DevFest event - which was also advertised on MeetUp.
Sam and I presented at two different sessions : giving a 45-minute general-audience talk about the TensorFlow ecosystem, and a (heavily oversubscribed) 3-hour Deep Learning workshop.
The slides for my TensorFlow.js talk are here :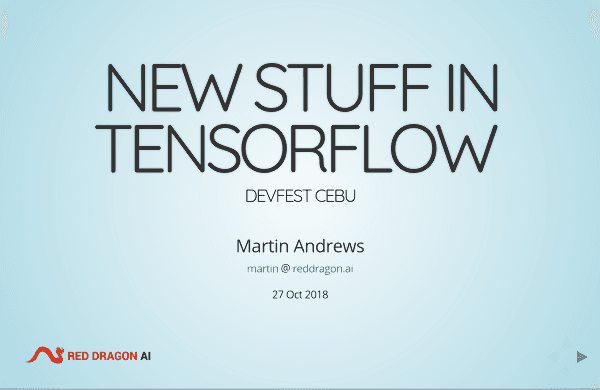 If there are any questions about the presentation please ask below, or contact me using the details given on the slides themselves.